Professor
Center of Excellence in Clinical Virology, Department of Pediatrics, Faculty of Medicine, Chulalongkorn University
Research interest 
Hepatology
Virology
Molecular biology
Epidemiology
Emerging infectious diseas
 Prof. Poovorawan is currently the Director of the Center of Excellence in Clinical Virology, Department of Pediatrics, Faculty of Medicine, Chulalongkorn University. He obtained the MD in 1974 from Chulalongkorn University and his specialization in pediatrics in 1978 from Chulalongkorn Hospital. In 1984, he became a Research Fellow in Paediatric Hepatology at King's College Hospital Medical School, London. He is widely noted for his research in the fields of pediatric hepatology, viral hepatitis and virology, and is regarded as a subject expert on clinical virology both nationally and internationally. He has authored more than 480 publications and received numerous awards for his contributions to his fields of research.
NIJASRI
CHARNNARONG SUWANWELA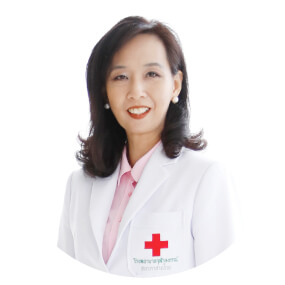 Professor
Director of Comprehensive Stroke centre, King Chulalongkorn Memorial Hospital
Research interest 
Neurology
Stroke
Telemedicine
Prof. Suwanwela pioneered the 'Stroke Fast Track' program and the use of thrombolysis as well as establishment of stroke unit in Thailand. She also had a leading role in the development of telestroke network in Bangkok for acute stroke management. Her research mainly focused on acute stroke care and stroke care system in Thailand. Recently, she is the principle investigator of a large-scale population based study of atrial fibrillation in Thailand. She is also interested in innovation and technology where she received grants for development of stroke homecare robot and AI for stroke subtype prediction with the Faculty of Engineering, Chulalongkorn University.